Tuesday, March 06, 2007
World renouned graffiti artist of The Seventh Letter Crew, do their part to evlove the communities appreciation for graff writers.
Usually when driving up Congdon (a street leading up to siver off of Alameny) the wall belonging to R&E Liquor on the corner of Silver, is hit up by aspiring graff artist that have under-developed skill , style and finess. And since their throw ups, burners and tags, lack that certain "je ne sais quo," the owners at R&E Liquor found that they have to paint the wall every month to keep their establishment looking well kept and inviting to customers.
The Artists saw the oppurtunity to show case thier talents they have worked years to perfect, and ask the store owners if they could do a peice on the wall. The store owners agreed on the condition that they write the store name somewhere everyone can see. It was a beautiful site. Almost every car that drove up Congdon while I was out there complimented thier work and thanked them for helping to add color and character to the community.
Of course out of respect for the artist and to protect their illusivness as graph writers I didn't shoot their faces but I did get them working their magic.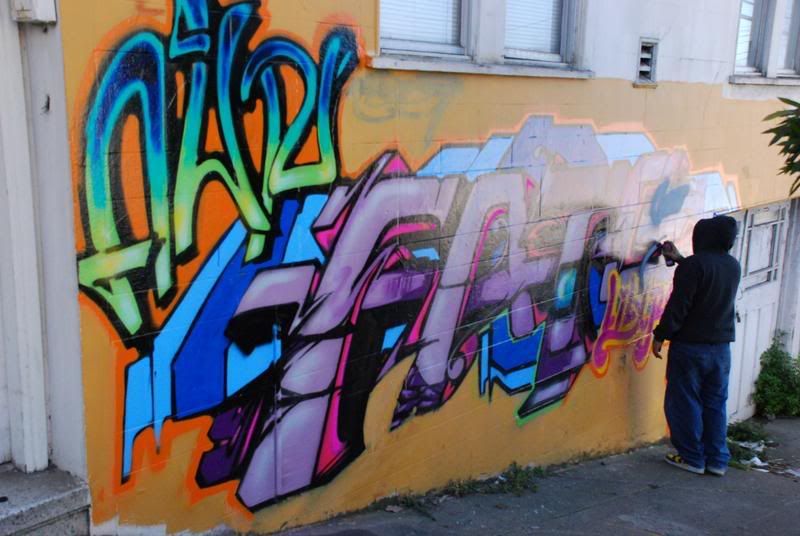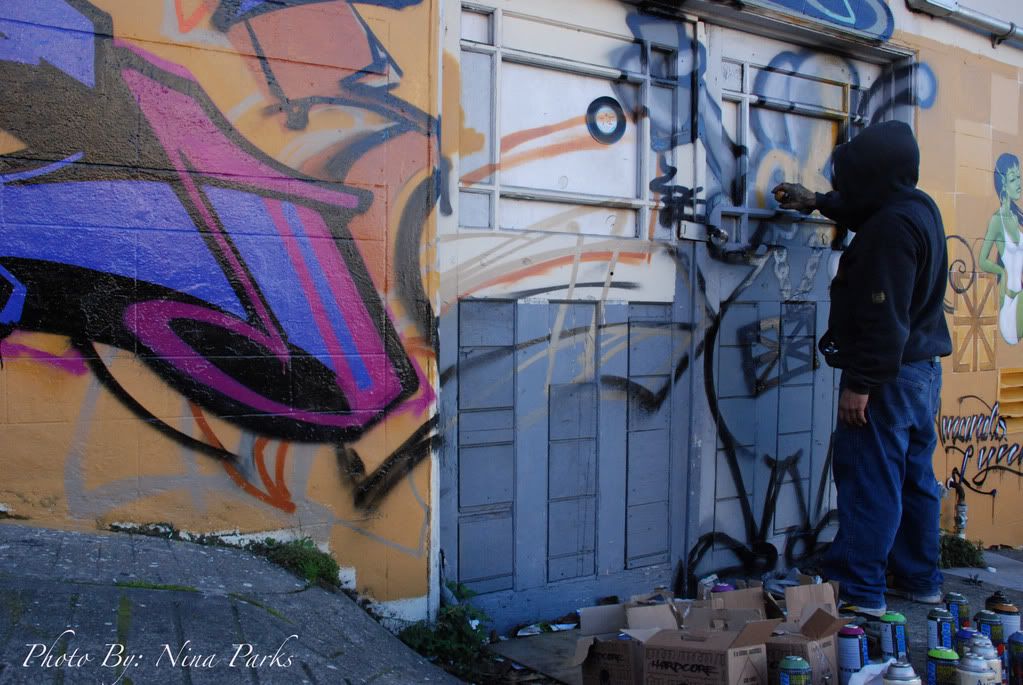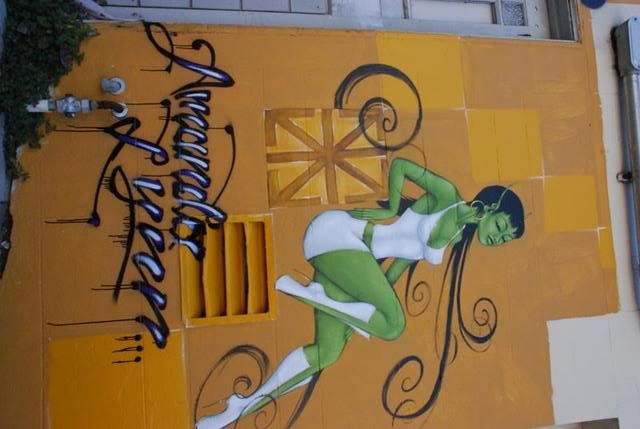 In a follow up interview with Sia who has been running R&E Liquors for the past 20 years he expresses his pleasure for the peice. He said that all of his customers really appreiciate the work and feel that it was a positive addition to the community except for some new guy named TOM that called every city agency he could think of in order to complain about the style of artwork. (Hater)